Hey all,
so I have a set of absolutly perfect and in new condition (never used) correct Performance Machine 13" non silent front rotors (6 bolt) up for sale.
Here take a look: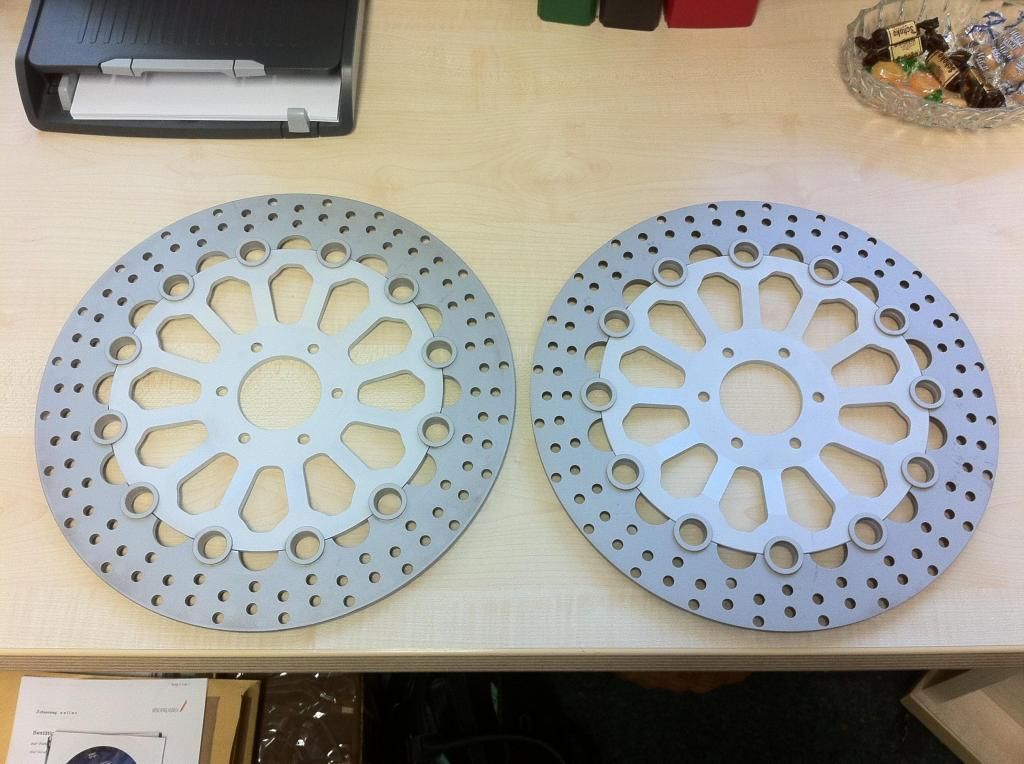 They are absolutly new never used and as you could see on the picture in perfect new condition and also as you all know very rare to find. The fact that These are 6 bolt Rotors would be not a Problem as I also have a 19" Morris Mag front wheel (6 bolt) to go with these rotors.
If anyone would be interrested please contact me directly at
GKo1040480@aol.com
and we could talk.
The rotors would go for $700,- + shipping and the wheel would go for $200,- + shipping. If you would take everything together I would make you a package deal.
Greetings Guido