---
Posts:624
Joined:Sun Jan 21, 2007 9:53 pm
I found two PM 10-inch 2-piece rear rotors drilled for a 6-bolt Morris Mag wheel. The only problem is the offset's slightly different on them both, and I'm not sure which is best. I'll post pics later to show the difference.
---
Wow Seth sounds great exactly what I´m also still looking for but without any luck till today.

Greetings Guido
---
Hey guys,

O.K. special question to John & Seth I realy would need your help. I know that both of you have much realy good pictures and infos from Street Hawk so what I realy would like to know is the exact rear master brake cylinder that was used on the pilot bike. So could you guys please check your pics and if you see something please let me know.

Greetings Guido
Last edited by
Guido
on Mon Dec 01, 2014 4:23 pm, edited 1 time in total.
---
Sorry Guido, I have looked and looked but I cant find the part or model number. I'm betting Seth will know
---
O.K. guys let me come back on the frame as I have checked back some pictures from the Pilot bike and to tell you the truth it looks for me as the frame also was colored in that dark navy blue like the hole bike could that be?

Greetings Guido
---
I'm not sure about that Guido, but the series bike was definitely matt black as seen when it was restored.
---
Posts:624
Joined:Sun Jan 21, 2007 9:53 pm
Hey Guido—sorry I forgot to come back and answer these questions. I don't know the rear master cylinder number. I just bought a couple rectangular shaped ones made by PM and hoped one would eventually work. That said, there is probably a chart somewhere that will at least tell you what bore (5/8", 11/16", or...) is correct for use with a 10" rotor, as there was with the front rotors (which chart showed a 5/8" bore is correct with twin 13" rotors). Even if the bore yours has is incorrect, though, I believe it will just mean you have to exert a little more or less force than usual to get the braking effect you desire.

The frames were definitely painted black, and as best I can tell from the highest-res pics I have they look to be semi-gloss black, not the midnight (very, very dark blue) black applied to most of the fiberglass panels.
---
Hey Seth,

ty very much for getting back to me on my questions that´s realy friendly from you as I know your time is absolutly limited.

Greetings Guido
---
Hey guys,
so once again a realy funny update I would say.
Lat week I bought this nice lady here: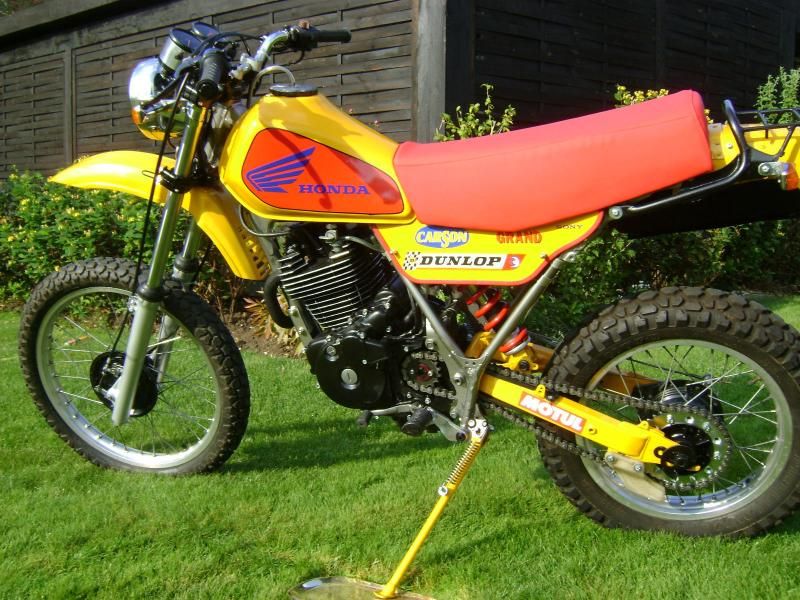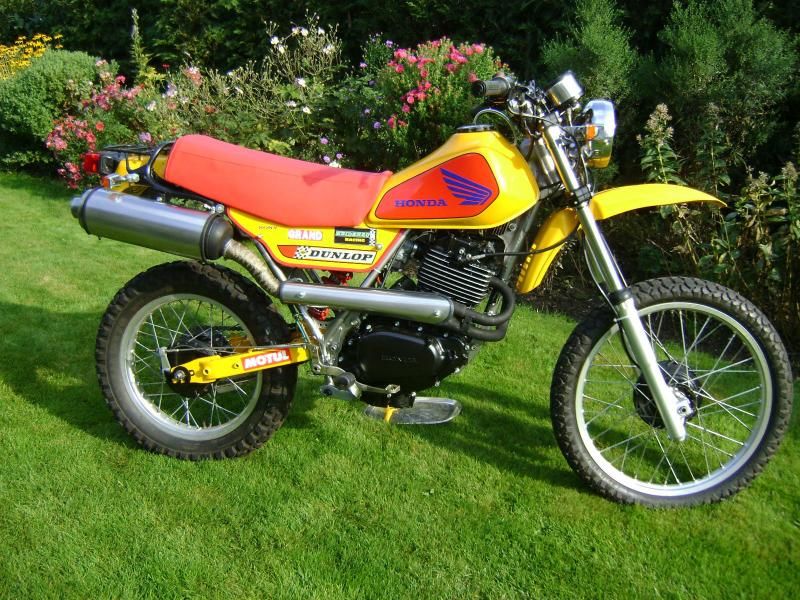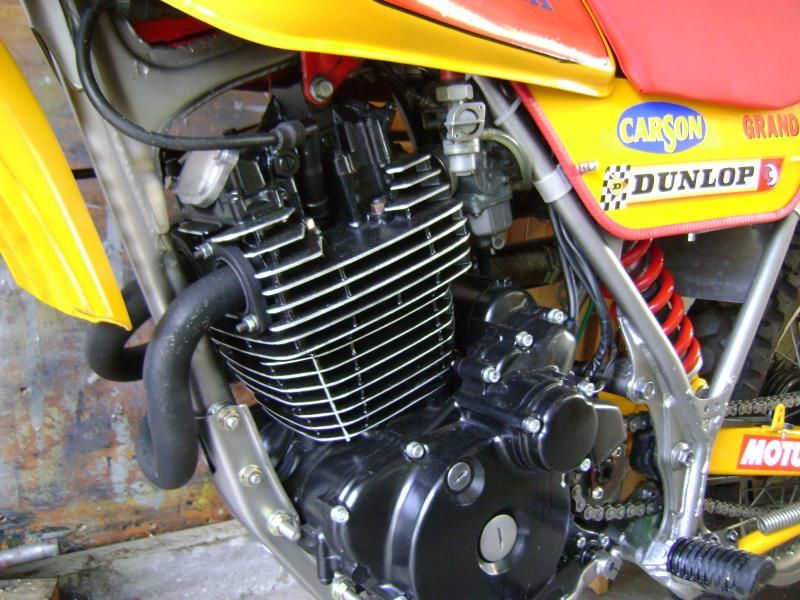 It´s also a realy wonderfull restored XL500r from 1983 with also an Ascot motor installed that runs with E-Starter.
BUT now comes the real special thing as the person were I bought this bike from is a German ingeneer who´s working on the XL500r and FT500(Ascot) for over 50 years and he know´s absolutly everything about these bikes and motors.
So after I bought this bike he offered me to overwork the complete motor once again from 500cc up to 700cc and from 34PS up to allmoost 90PS what would be absolutly sweet as with this much more power the motor would be absolutly perfect to be later the main motor for my Street Hawk pilot bike.
Greetings Guido
Last edited by
Guido
on Thu Feb 05, 2015 1:30 pm, edited 1 time in total.
---